BRANHAM GROUP IS AN ANALYST AND ADVISORY FIRM, EXCLUSIVELY FOCUSED ON THE INFORMATION AND COMMUNICATION  TECHNOLOGY (ICT) SECTOR.
We Assist
global companies
with customized
solutions.
For more than a decade, Branham has assisted world ICT leaders in software, hardware and services – particularly those looking for new e-business opportunities.
WE LEVERAGE OUR INDUSTRY KNOWLEDGE

AND PROVIDE DATA YOU CAN ACTUALLY USE. 
We have access to ICT sector data that no one else has. One of our most valued assets is the Branham300. The most comprehensive listing of public and private IT companies in Canada, it has become the gauge by which IT companies measure their success.
#2017Branham300/UkraineTechVisit September 28–October 7, 2017 TORONTO, Ontario, Canada – August 8, 2017 – Branham Group Inc. has announced it will be…
Branham Group and Billingham Agency Announce Strategic Partnership Delivering New Branding Strategies to Tech Sector OTTAWA, Ontario, Canada – July 17th,…
Canada's ICT industry sets another revenue record Branham Group's Top 250 tech companies deliver 9.6% revenue growth and total earnings…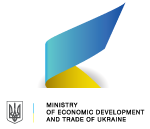 FIND OUT WHY

INDUSTRY LEADERS
COUNT ON US.